West Side Mtn Bike Series 2023
WSMTB-Work Safe Access-Cookin in the Kettles
When:
Sunday - March 05, 2023
Location:
Fort Ebey State Park (Whidbey Island)
Online Registration Links
Online registration is scheduled to open on 11/1/22
Online registration is available until 4pm the Saturday before the event at the following link, and is the ONLY way to register:
Register for the Cookin in the Kettles Event:

To register for Series Pass (all 8 events available through 1/21/23 @ 4pm):

5 Passes are available through a bundling feature on RunSignup also on this link. You will need to register for all 5 events at one time, to receive the discount. If needed you can transfer event, but it must be done before 4pm the day before.
About this Event
The West Side Mountain Bike Series has been going on for 18 years! It has grown each year and we are excited for the 2023 series, as we are utilizing more new trails. Come on out and have some fun!!! While BuDu Racing, llc is in the process of retiring, Bell Lap Productions will be taking over the helm in 2023. We are very excited for this.
Mussels in the Kettles.
This event is put on in collaboration with Mussels in the Kettles. If you want to ride the trails the day before our event, register at Mussels in the Kettles. Thanks to Matt Plush who coordinates his group to set up the trails, you are a blessing!!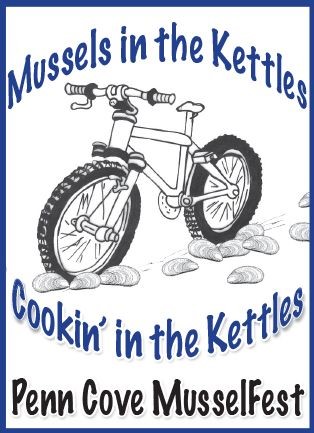 Title Sponsor
Our title sponsor is Work Safe Access. Tom Anderson, from Work Safe Access, has been part of the West Side Mtn Bike Series for many years. He was part of the Fres Bar company that many of you fondly remember. At Work Safe Access, they design and manufacture ladders, stairs, railings, and platforms. They are the professionals you call to implement safe access throughout your property.
Registration Information
Event day
We have decided that there will NOT be Day of Race Registration at these events. It is required that EVERYONE must check in, whether you registered online or have a pass. If you do not check in, you are not considered a participant and may be disqualified.
Registration Prices
Online
Entry Fee

Online only 5 Pass
(Not available after 2/25/23)

Online Only Series Pass
(Not available after first event)
Adult
$33
$150
(save $15)
$231
(save $33)
Under 18
$23
$106
(save $9)
$161
(save $23)
CAT 3 Juniors 11 & Under
$18
$80
(save $10)
$121
(save $18)
Prices do not include online registration fee.
5 Passes are good for all 8 events (as appropriate), this includes the event at series final. Unused passes are not transferable or refundable.
Bike Numbers
We will have a plastic bike number that will have your timing tag on it. It is your responsibility to bring the bike number to each event. If you do not have it, you WILL be charged $5 for a new number, that will be your bike number for the series, unless you change categories.
What do I get with my registration fee?
Quick results - posted online as cell reception allows!
Age Group Award Medals, 3 Deep (can be up at next event-not on day of)
Guidelines for Participating
Here are a couple of guideline for participating in these events:
Helmets should always be protecting your head at ALL times when on your bike (before, during and after your event)
Please give everyone the same experience that you would want, meaning the course closes at the start time for a category, and NO ONE else should be on course
Consider the safety of yourself and others, HEADPHONES of any sort are not allowed
Common courtesy allows someone to pass when asked
Proper language is very much appreciated
These just help make it safe and fun for all participants.
Refund Policy
Once you have registered and start riding the course, you are part of the event, NO refunds will be issued once you start the event.
If you have pre-registered and need to request a transfer please send an email to Hello@BellLapProductions.com at least 24 hours before the start of the event.
Bell Lap Production, LLC reserves the right to cancel an event due to issues beyond their control, such as something weather related. Bell Lap Production, LLC will do what they can to accommodate each person who has pre-registered by allowing a transfer to another event, when appropriate.
Parking for Cookin' in the Kettles
Parking Parking Parking
Make sure you have a DISCOVER PASS and car pool if possible, the ranger wants no parking issues. There will be a volunteers, who are assisting with parking. Whidbey Bicycle Club, who sets up the course for Cookin, will have a couple people at the entrance of the park checking for discover passes. If you have one, you can go straight to the registration area, if you do not you can take a right and go to the ranger shack and get a pass and come back only a 1/2 mile detour. Once on the access road to the registration area there will be a parking attendant to get you parked in the correct areas and pointing in the right direction (ranger will ticket illegal parkers). Ideally, participants should drop their gear at the turn around area and one person would drive out park the vehicle and ride back to the registration area. Participants in the campground area will be able to ride a 1/2 mile of trail to registration area. Carpooling is a GREAT idea.
Please look over the following link for parking
Start Times, Course Information & Map
Start Times for Cookin' in the Kettles (We are planning Category Starts)
Please review each specific event as there are different start times.
Cat 3
(Beginners)
Age Group and Juniors

Cat 1
(Expert)
OPEN, Age Group
Single Speed, Clydesdale, Athena, Fat Tire
Cat 2 OPEN (Shorter course)

Cat 2
(Sport)
Age Group
Event Length
Approx 40 Mins
Approx 75 Mins
Approx 60 Mins
Start Time

10:15

11:30am

10am
Please remember that courses are tentative and may be adjusted on race morning. The lap count is a courtesy, not a guarantee. Course conditions can impact this on either side of the time frame.
After the first finisher in the time slot crosses the finish line, everyone will be finished as they cross. Participants will be scored based on how many laps completed and then their finish time.
Course Map
Bell Lap Productions is working on an official RidewithGPS route you can download, in the meantime, here is Ella's 2022 race file.
Series Schedule
Please review the specific event on the link below for start times and such.
Categories
Category Description (Age Categories are age at end of year)
Cat 3 (Beginner) = relatively new to MTB Racing - Age Group Scoring
Cat 2 (Sport) = rides comfortably w/ speed - Age Group Scoring
Cat 1 (Expert) = Accomplished at MTB - Age Group Scoring
Single Speed = riding a bike with one gear
Fat Tire = Tire should be 26x4' wide or wider
Clydesdale = Men over 210lbs
Athena = Women over 160lbs
Self Seeding Categories, includes

Cat 3

Age Group,

Cat 2

OPEN, Age Group; and

Cat 1

OPEN, Age Group; OPEN Single Speed, Fat Tire and Clydesdale/Athena. Age group divisions do not apply to Clydesdale/Athena or Single Speed. Medals are given out at each event 3 deep and for the Series Ending Awards, it is 5 Deep.
Cat 1
OPEN Male and Female - Ages 34 and under, and any other age who wants to participate in this category
Any
Age Group - Male and Female
35 to 49
Age Group - Male and Female
50+
OPEN - will ride at the Cat 1 time slot-Scored based on who completes the most laps, and then time
Single Speed
Clydesdale (men 210lbs or more)/Athena (women 160lbs or more)
Fat Tire (Tire should be 26x4' wide or wider)
Cat 2
Middle School - Male and Female (ages 12-14)
12 to 14
High School - Male and Female (ages 15-18)
15 to 18
OPEN Male - Any CAT 2 rider
Any
Age Group - Male and Female
19 to 39
Age Group - Male and Female
40 to 49
Age Group - Female
50+
Age Group - Male
50 to 59
Age Group - Male
60+
Cat 3
Elementary - Male and Female (11 and Under)
11 and Under
Middle School - Male and Female (ages 12-14)
12 to 14
High School - Male and Female (ages 15-18)
15 to 18
Age Group - Male and Female
19 to 34
Age Group - Male and Female
35 to 49
Age Group - Male and Female
50+
We will be taking $1 from each registration and adding that to a pool for the series ending payout the bigger the numbers, the bigger the payout. The promoter reserves the right to change categories, places, and prize list based on participation. While this is not a USCF/NORBA event, rules will be enforced. This includes wearing a HELMET at ALL times when on your bike.
Mandatory Upgrade
It is our hope that participants who are exceeding in their field will choose to Upgrade during the season, as accrued points will move up to the higher category. Should we notice a participant, who is more than 8 minutes ahead of the second-place person, at 2 or more events, we will require the person to Upgrade to the next Category (unless there is an extenuating circumstance communicated to us). The only exception to this is the Cat 1 field, which is the top already. However, if a Cat 1 age group person is exceeding to the extent listed above, we will do the same for that person moving the person to the Cat 1 OPEN division. This will encourage riders to compete in Categories/Divisions where they are challenged and can truly improve their riding and competition skills. As always, points will transfer up to the category, so there is not a loss of points.
Lapped Riders
If a participant is lapped by the lead rider, you will finish on the same lap as the leader. On the final results it will indicate how many laps you completed.
Transfers to a Different Category
Transfers to a different category, which means you are moving up a category, are allowed with points transferring, but must take place before the 6th race. No transfers with points will be allowed after the 5th event. After transferring, in order to be in contention to win a Series Placing, you must have competed in at least 3 of the category events you are placing in.
If you transfer down a category or lateral within a category, your points will NOT transfer.
You can request to be transferred to a category by emailing Help@BellLapProductions.com or talking with one of the registration staff members.
Individual Event Awards
We will be awarding medals for First, Second, and Third finishes in each category and division (as appropriate).
World Dominator Team Competition
Attn Teams for the West Side Mtn Bike Series:
Bell Lap Productions, llc is working on a new process for the World Dominator Team Competition. More information will be posted as soon as possible.
Camping, Lodging and Ferry Information
If you are interested in camping at Fort Ebey, you can register for a site on March 1st.
For the ferry schedule: Mukilteo to Clinton
Lodging
Mention BuDu Racing for the discount.
Auld Holland Inn
33345 State Route 20
Oak Harbor, WA 98277
360-675-2288
For 2022, they are offering $74 a night for a room if you say you are part of 'BuDu Racing'!
Try to follow Mussels in the Kettles (FB) on Facebook for all the deals.
Add to Your Calendar: